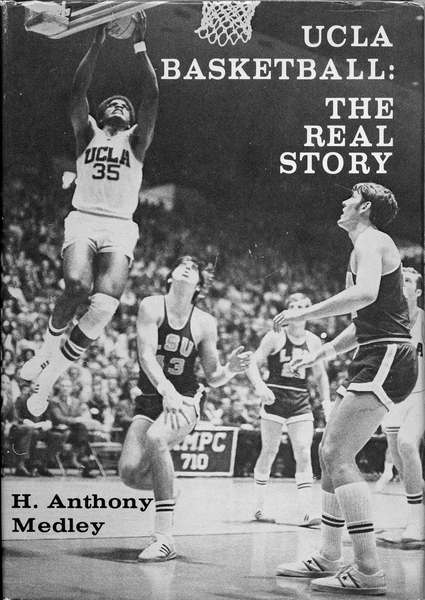 Out of print for more than 30 years, now available for the first time as an eBook, this is the controversial story of John Wooden's first 25 years and first 8 NCAA Championships as UCLA Head Basketball Coach. This is the only book that gives a true picture of the character of John Wooden and the influence of his assistant, Jerry Norman, whose contributions Wooden ignored and tried to bury.
Compiled with more than 40 hours of interviews with Coach Wooden, learn about the man behind the coach. The players tell their their stories in their own words.
Click the book to read the first chapter and for ordering information. Also available on Kindle.
---
Jack Ryan: Shadow Recruit (3/10)
by Tony Medley
Runtime 97 minutes.
OK for children.
Chris Pine is no stranger to re-creating iconic characters on the big screen that have been created by other actors. He has successfully played Capt. Kirk in two Star Trek prequels. Here, however, he recreates Tom Clancy's hero, Jack Ryan, in yet another prequel, but Clancy had nothing to do with the story. It resembles what Pine did with Star Trek, however, in that this is an imagining of how Ryan got his start.
Alas, this isn't even close to the quality of the Star Trek movies. Written by fledgling Adam Cozad and veteran David Koepp, and directed by Kenneth Branagh, and "based on characters created by Tom Clancy," the story is so superficial and flimsy that it has to resort to every cliché known to the genre. It rapidly becomes something like a test to see if the viewer can guess what worn-out plot device will be tried next.
I can't say much of anything good about Branagh's directing, but he wasn't given much with which to work. The ending is particularly clumsy, in terms of realistic timing, at least. It was almost as if they were trying to wrap it up and only had five more minutes to get in a conclusion. I can say, however, that he does give a good, if a trifle too Shakespearean, performance as the bad buy, Viktor Cherevin.
Adding to the dismay of the viewer is the leaden performance by Kevin Costner as Thomas Harper, Ryan's recruiter and boss at the agency. Costner must be hard up for work because how anybody could read this script and think that the role is suitable even for someone who never progressed in the acting profession beyond being a "movie star" is puzzling, to say the least. This role is one for one of those guys whose face you recognize but whose name you have never really known.
Keira Knightley, who knows a thing or two about acting, appears as Cathy Muller, Ryan's love interest. Keira strains to pull everything possible out of her part. Unfortunately, there's not much there to pull. Had I been writing this thing, I would have had her character be a lot more than the standard girlfriend she turns out to be. But this is so straightforward, if you don't know the conclusion after about a half hour, you need to see more movies.
January 16, 2014