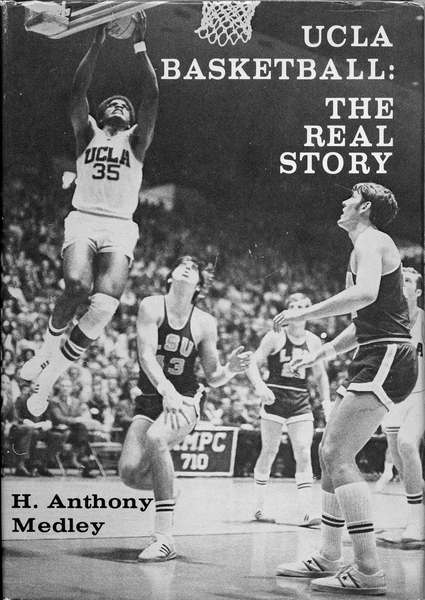 Out of print for more than 30 years, now available for the first time as an eBook, this is the controversial story of John Wooden's first 25 years and first 8 NCAA Championships as UCLA Head Basketball Coach. This is the only book that gives a true picture of the character of John Wooden and the influence of his assistant, Jerry Norman, whose contributions Wooden ignored and tried to bury.
Compiled with more than 40 hours of interviews with Coach Wooden, learn about the man behind the coach. The players tell their stories in their own words.
Click the book to read the first chapter and for ordering information. Also available on Kindle.
---
Dracula Untold (3/10)
by Tony Medley
Runtime 80 minutes.
OK for children.
There's a good reason why this is the untold story of Dracula's beginnings. It should have remained that way. We are to believe that the guy who was already known for good reason as Vlad the Impaler (and is identified as such in the movie, although the derivation of author Bram Stoker's character is the subject of speculation) was really a good guy who became a vampire to save his wife and son. While Vlad III is a hero to many Romanians for having driven off the Ottoman Turks, he killed between 40,000-100,000 people he determined "useless to humanity" most by impaling them.
Director Gary Shore was given the unenviable task of taking the screenplay by Matt Sazama & Burk Sharpless and turning it into something entertaining. So he threw in a bunch of special effects, a beautiful woman (Sarah Gadon) as Dracula's wife, and cast a heartthrob (Luke Evans) to play Dracula, a long way from Bela Lagosi. And voila! We have a good guy defending his people and trying to save his family. And the way he does it is to basically trade his nature for supernatural power and become a hateful, blood-sucking vampire for the rest of eternity.
The movie is absurd, and, consistent therewith, when Mrs. Dracula falls a thousand feet to her death, she still survives long enough for Dracula to get to her and they can have a Hollywood conversation before she actually expires. One good thing about her death is that you know that, unlike Dracula, the end of the movie is not far away.