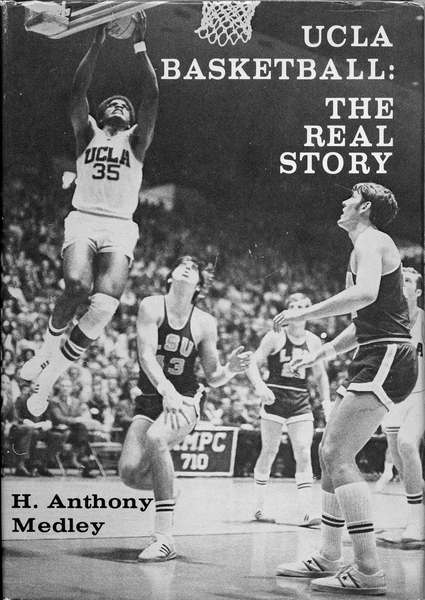 Out of print for more than 30 years, now available for the first time as an eBook, this is the controversial story of John Wooden's first 25 years and first 8 NCAA Championships as UCLA Head Basketball Coach. This is the only book that gives a true picture of the character of John Wooden and the influence of his assistant, Jerry Norman, whose contributions Wooden ignored and tried to bury.
Compiled with more than 40 hours of interviews with Coach Wooden, learn about the man behind the coach. The players tell their their stories in their own words.
Click the book to read the first chapter and for ordering information. Also available on Kindle.
---
Before Midnight (7 /10)
by Tony Medley
Runtime 108 minutes.
Not for children.
This is the third in a series of films directed by Richard Linklater, who also wrote with help from costars Julie Delpy (Celine) and Ethan Hawke (Jesse). In the first two, Before Sunrise (1995) and Before Sunset (2004), Celine and Jesse meet, have a one night stand, and depart, in the former (apparently semi-autobiographical based on Linklater's experiences), and get reacquainted and have another affair in the latter. Hawke's wife and son are referred to without any negative connotations.
Here we meet them after Jesse has divorced his wife and moved in with Celine. In this one they castigate Jesse's unknown and unseen wife as a drunken shrew, apparently as a justification for Jesse's callous infidelity to his uncharacterized wife in the prior two films. They have two daughters and are in a car driving to a Greek vacation. The first hour borders on the excruciating. The first 20 minutes, after Jesse says goodbye to his son in the airport sending him back to his mother, consists of a two shot of Jesse and Celine driving to a party at Costa Navarino, a resort in Messenia, which is where the film was shot. This scene goes on almost forever with only one cut that I saw, which means that the actors had to remember multiple pages of dialogue. That must have been extremely difficult considering the banality of what was scripted. And although some may think this was ad libbed, it wasn't.
Finally they get to the resort and the gathering with their friends and the next half-hour consists of a dinner table conversation among the friends. These conversations are so pseudo-sophisticatedly contrived it tends to make one want to bolt from the theater. One of my main criticisms of Before Sunset was the dialogue that seemed so intricately calculated instead of spontaneous, and that hasn't changed.
When Jesse and Celine walk to a hotel room (in another long two shot that seems to last interminably) that one of the couples has donated to them for a romantic night, the film comes to life. Once they get into the hotel room and start their romantic interlude, the dialogue is acute, sharp and biting, reminiscent of Who's Afraid of Virginia Woolf (1966), although more realistic and not alcohol-driven. The dialogue is Oscar®-quality. It was worth sitting through the disillusioning first hour to enjoy the final 40 minutes, not to mention at least 10 minutes of Delpy emoting topless.
May 8, 2013