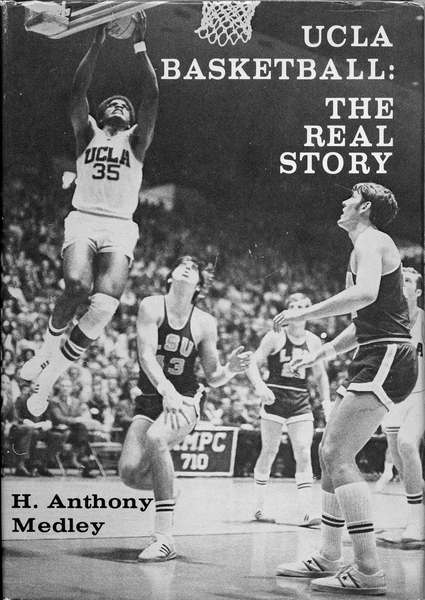 Out of print for more than 30 years, now available for the first time as an eBook, this is the controversial story of John Wooden's first 25 years and first 8 NCAA Championships as UCLA Head Basketball Coach. This is the only book that gives a true picture of the character of John Wooden and the influence of his assistant, Jerry Norman, whose contributions Wooden ignored and tried to bury.
Compiled with more than 40 hours of interviews with Coach Wooden, learn about the man behind the coach. The players tell their their stories in their own words.
Click the book to read the first chapter and for ordering information. Also available on Kindle.
---
21 & Over (0/10)
by Tony Medley
Runtime 93 minutes.
Not for children.
Watching this film is sheer, unadulterated agony. This is yet another movie about young adults, showing them to be immoral, profane, irresponsible dolts. There were a couple of these last year, Fun Size and Project X come to mind, which were equally atrocious. Actually, I want to rethink that. This could be the worst movie I've ever had to endure.
It starts out with Miles Teller and Skylar Astin, two of the more unappealing, unattractive protagonists one could imagine, walking naked across the school quadrangle with socks covering their genitals. It plunges downhill from there. Miller (Teller) is a smart alec jerk, and looks the part, although I don't think he is supposed to be viewed as a jerk. They are supposed to be the best friends of Jeff Chang (Justin Chon), who is said to be a straight A student preparing for a big interview the next morning to get into med school. These "best friends" encourage him to spend the evening getting drunk, doing drugs, and completely wasting himself. That's not the way "best friends" treat one another.
The best way to describe this story and script is to say that they are banal and to leave it at that. That's not too surprising, considering that the film is written and directed by Jon Lucas and Scott Moore, who also wrote Ghosts of Girlfriends Past a 2009 bomb starring Matthew McConaughey. That film was so bad that not even brilliant director Mark Waters, who has Freaky Friday and Mean Girls to his credit, could make it anything more than awful. Lucas and Moore fell into a hit as the writers of The Hangover, but followed it up with the dismal The Change-Up. Then they made a bad decision, thinking they could avoid becoming one-hit wonders by not only writing this, but directing it, too. But maybe they had no choice. Maybe they couldn't find anyone in Hollywood stupid enough to direct this nonsense.
These silly films have another thing in common, and that is to demean family. In this one, Jeff has an overbearing father who wants him to go to med school and who is pictured as an unsmiling Hitler-esque tyrant. All the films with which Lucas and Moore have been involved encourage degrading, antisocial behavior. Like most of these low intellect films, there's a lot of vomiting (in slow motion, no less!) and disgusting scenes that make you want to turn your head or close your eyes.
February 28, 2013