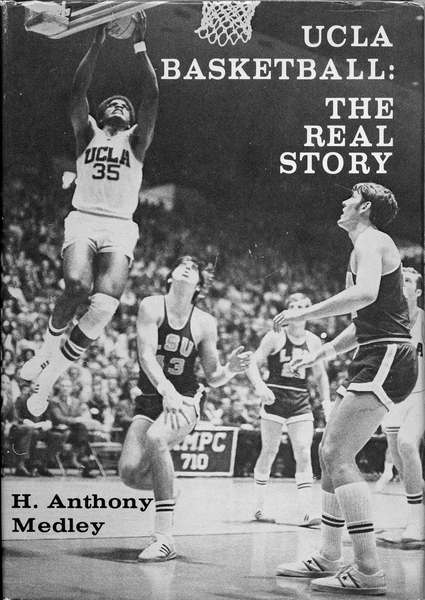 Out of print for more than 30 years, now available for the first time as an eBook, this is the controversial story of John Wooden's first 25 years and first 8 NCAA Championships as UCLA Head Basketball Coach. This is the only book that gives a true picture of the character of John Wooden and the influence of his assistant, Jerry Norman, whose contributions Wooden ignored and tried to bury.
Compiled with more than 40 hours of interviews with Coach Wooden, learn about the man behind the coach. The players tell their their stories in their own words. This is the book that UCLA Athletic Director J.D. Morgan tried to ban.
Click the book to read the first chapter and for ordering information. Also available on Kindle.
---
Follow Me: The Yoni Netanyahu Story (8/10)
by Tony Medley
Runtime 87 minutes
OK for children.
Netanyahu is a famous name in the world. Binyamin "Bibi" Netanyahu is Prime Minister of Israel and Chairman of the Likud Party. This is the little-known story of his older brother, Yoni, who was the leader of the heroic raiding party that flew 2,600 miles from Israel to Uganda to rescue hostages taken by militant Islamics on July 4, 1976 with only one casualty, Yoni. An Air France Plane with 248 passengers was hijacked by members of the Popular Front for the Liberation of Palestine and the German Revolutionary Cells, and flown to Entebbe, near Kampala, the capital of Uganda. Shortly after landing, all non-Israeli passengers, except one French citizen, were released.
Told by reading from Yoni's many letters and interviews with his friends, family, including Bibi, and two wives, along with archival photos and films, it's a spellbinding story of a true hero.
What it's not is a story of the raid, which has been already been told in at least two films, Raid at Entebbe (1976) and Victory at Entebbe (1977), neither of which included Yoni as a character, probably because members of the raiding party were kept secret at the time. The actual raid itself takes up a mere 10 minutes of the film
Rather, this film is an in depth examination of the charismatic man himself, about how he thought and felt, how he lived his life, how he came to make the decision to devote his life to his country, and it is fascinating.