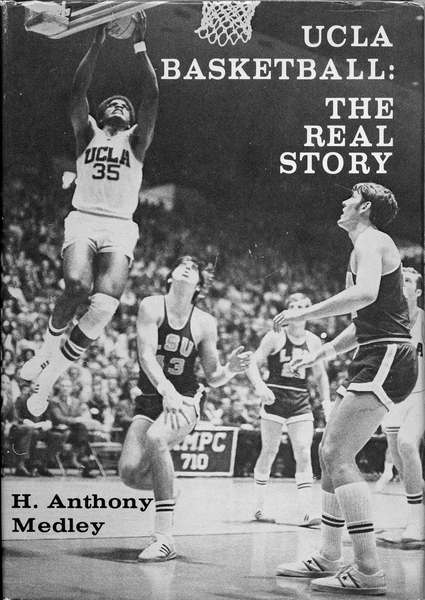 Out of print for more than 30 years, now available for the first time as an eBook, this is the controversial story of John Wooden's first 25 years and first 8 NCAA Championships as UCLA Head Basketball Coach. This is the only book that gives a true picture of the character of John Wooden and the influence of his assistant, Jerry Norman, whose contributions Wooden ignored and tried to bury.
Compiled with more than 40 hours of interviews with Coach Wooden, learn about the man behind the coach. The players tell their their stories in their own words. This is the book that UCLA Athletic Director J.D. Morgan tried to ban.
Click the book to read the first chapter and for ordering information.
---
Take Me Home Tonight (0/10)
by Tony Medley
Run Time 97 minutes
Not for children.
Defying all odds, the movies just keep getting worse. Hall Pass was awful, but then came Drive Angry, which made Hall Pass seem like Gone With the Wind. Now, however, Take Me Home Tonight makes one yearn for Drive Angry.
This is a feeble attempt at a post-teen romcom, but itís a tale without a story, without humor, without romance, and without reason. Apparently the film has been in the can for ages. For some unknown reason Imagine Entertainment (Ron Howard and Brian Glazer) decided to release it. Star Topher Grace, who gets a story credit, wanted it to be reflective of life in Los Angeles in 1988 and insisted on a lot of drug use. He claims that Howard and Glazer actually put more drug use back in the movie before releasing it. Apparently they werenít concerned that the film actually reflect Los Angeles, though, because it was shot in Arizona. So much for reality.
Even though Grace was searching for the 1980s, this has everything that makes 21st-Century comedies horrible; profanity, vulgarity, vacuity, Vomit, and raunch, along with a total lack of humor. Written by Jackie Filgo and Jeff Filgo and directed by Michael Dowse, this is a movie with nothing for anyone.
Its only saving grace is a good performance by Teresa Palmer, a Kristen Stewart look-alike, who overcomes the horrible material with a performance that made one stop cringing while she was onscreen.
Flying in the face of Graceís desire for reality, the cast is mostly people over thirty playing people barely into their 20s. Grace is 32. Dan Fogler, who plays Graceís ridiculously silly friend, is 34, as is Anna Faris, who plays Graceís twin sister. Chris Pratt, who plays Farisís boyfriend is 32. Lucy Punch is 34. The only person in the cast who was age appropriate was Palmer, who is 24. What, there are no 20-year-old actors in Hollywood anymore? But Grace was more interested in getting all the drug use in the film than he was in getting actors who looked the part. And that he did. But what does Grace know about drug use in Los Angeles in 1988? He was 10 years old at the time.
The story is beyond silly, so Iím not going to even start to tell it because itís irrelevant to the content of the film, which is irrelevant to reality and intelligence.