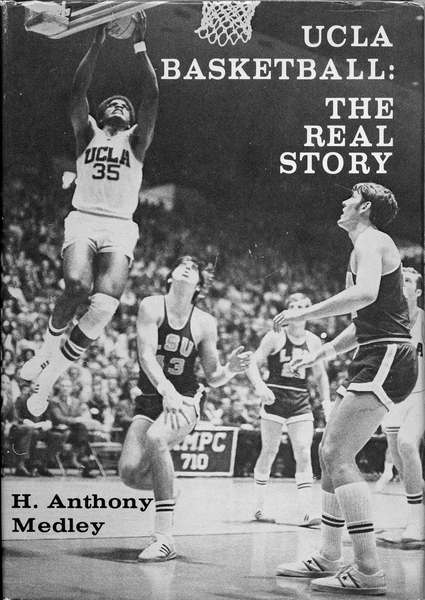 Out of print for more than 30 years, now available for the first time as an eBook, this is the controversial story of John Wooden's first 25 years and first 8 NCAA Championships as UCLA Head Basketball Coach. This is the only book that gives a true picture of the character of John Wooden and the influence of his assistant, Jerry Norman, whose contributions Wooden ignored and tried to bury.
Compiled with more than 40 hours of interviews with Coach Wooden, learn about the man behind the coach. The players tell their their stories in their own words. This is the book that UCLA Athletic Director J.D. Morgan tried to ban.
Click the book to read the first chapter and for ordering information. Also available on Kindle.
---
Gainsbourg: A Heroic Life (1/10)
by Tony Medley
Run time 122 minutes.
Not for children.
This film, which starts out well with good titles, quickly degenerates into something that makes one think, "If this is a heroic life, what kind of life would be unheroic." Because this film paints Gainsbourg (Eric Elmosnino, who won the 2011 César as best actor) as a jerk. Worse, except for his smoking and drinking and some of his many lovers like Brigitte Bardot (Laetitia Casta) and Brit Jane Birkin (Lucy Gordon), with whom he had a 13-year affair, we learn virtually nothing about the man. We don't know how he wrote his songs; we don't know if there was any inspiration for them; we don't know if they came easily or he labored over them; we don't know how he finally got them recorded or performed; we know nothing. But we do know that he drank a lot, smoked all the time, bedded a lot of beautiful women, and that he was basically an unlikeable jerk. This is heroic?
Elomosnino does a good job of acting, unless he was trying to create sympathy for Gainsbourg. If so, he failed dismally. Casta is a beautiful, believable Bardot. There is quite a bit of nudity, but it is certainly not erotic. The production values are very good.
Unfortunately, the film is psuedo-avant-garde, told by writer/director Joann Sfar (who won a César in 2011 for this as Best First Film) with Serge almost constantly being accompanied by his alter ego, who looks like a hawk-nosed Pinocchio puppet with long, long fingers. It seems like it's a fantasy. In fact, my companion thought it was fictional. She had never heard of this guy and none of his music was familiar. That might be because it was pretty forgettable. The film is replete with snippets from his songs, but rarely are they played in full. Apparently what he's most famous for is setting the French National Anthem, La Marseillaise, to a reggae beat, which, according to this film, caused a riot.
Sfar said "I don't want to go around delving into his personal life to discover who he really was. I couldn't care less about the truth." Sfar did accomplish what he set out to accomplish: he tells virtually nothing about the man and, clearly, what we see here is not the truth. Among the many key figures in Gainsbourg's life that Sfar left out of the film is Jacques Brel. Juliette Gréco (Anna Mouglalis) and France Gall (Sara Forestier) do appear, but the film is so obtuse that their meaning to his life is muted. There's apparently a lot to his story, but since Sfar didn't think it important to deal with the "facts" of his interesting life, what's the point of seeing his phantasmagoric film? In French.
August 24, 2011