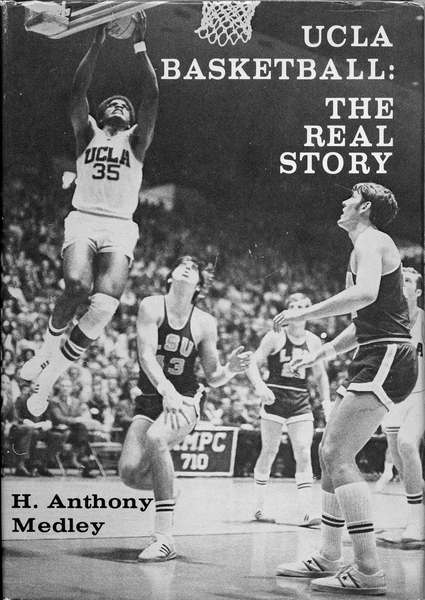 Out of print for more than 30 years, now available for the first time as an eBook, this is the controversial story of John Wooden's first 25 years and first 8 NCAA Championships as UCLA Head Basketball Coach. Notre Dame Coach Digger Phelps said, "I used this book as an inspiration for the biggest win of my career when we ended UCLA's all-time 88-game winning streak in 1974."
Compiled with more than 40 hours of interviews with Coach Wooden, learn about the man behind the coach. Click the Book to read the players telling their stories in their own words. This is the book that UCLA Athletic Director J.D. Morgan tried to ban.
Click the book to read the first chapter and for ordering information.
---
The Proposal (6/10)
by Tony Medley
Runtime 104 minutes.
OK for children.
This story of a shrewish female boss falling for her employee has been made and remade so many times I'd rather not count. It was released earlier this year as "New in Town" with Renée Zellweger and Harry Connick, Jr. Instead of Zellweger and Connick, this one has Sandra Bullock and Ryan Reynolds. What sets this apart is Reynolds, who is an accomplished comedic actor, unlike the other three. Reynolds, who had me rolling in the aisles in "Chaos Theory" (2007), is the light comedian that George Clooney would like to be, a truly funny guy.
Reynolds takes a pretty good script by Peter Chiarelli and makes this into something that's better than the sum of its parts. Chiarelli and director Anne Fletcher have a slice of life start that dooms so many films at the outset because they just aren't a slice of real life. They generally contain dialogue and situations that Hollywood filmmakers think snappy, but which are instead silly. On the contrary, this start pictures Editor Margaret Tate (Bullock) as a Linda Wachner-type of vicious boss. While this start might not be completely realistic, it is entertaining and passes the verisimilitude test, as most don't. Andrew Paxton (Reynolds) is her assistant but she is about to be fired because she's Canadian and is threatened with deportation. To solve the problem she orders Andrew to marry her, much to his dismay.
Just because this story has been made into movies over and over again doesn't mean that it's not entertaining. During the first 50 minutes when Reynolds controls the relationship it lives up to its promise. But when they start to fall in love, the movie stumbles and falls because there isn't one iota of chemistry between Bullock and Reynolds, so the film sinks into an ending of terminal derivativity. Bullock must have realized that she isn't cut out for romantic comedies because she said she originally rejected the script because she didn't want to play in a romantic comedy. She should have gone with her first instinct.
There's a good supporting cast with Mary Steenburgen playing Andrew's mother, Grace, Craig T. Nelson playing his crusty father, Joe, and Betty White as his Grandma Annie. But the best of the supporters is Denis O'Hare as Mr. Gilbertson who is trying mightily to deport Margaret and follows her all the way to Andrew's family home in Alaska, where most of the film takes place, to accomplish his purpose. I would even consider him for a Best Supporting Actor nomination. The filmmakers must not agree with me because O'Hare is not biographied in the Production Notes, even though lesser characters are.
I can't close this critique without objecting to an ill-advised, distasteful scene with a male stripper, Ramone (Oscar Nuñez). It's completely out of place and character with Andrew's family, obviously inserted for shock value.
In the end, though, this derivative story has been made into too many movies not to be stale.
June 18, 2009
top