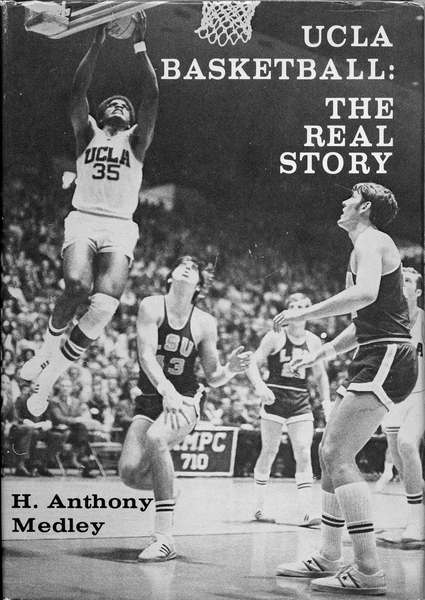 Out of print for more than 30 years, now available for the first time as an eBook, this is the controversial story of John Wooden's first 25 years and first 8 NCAA Championships as UCLA Head Basketball Coach. Notre Dame Coach Digger Phelps said, "I used this book as an inspiration for the biggest win of my career when we ended UCLA's all-time 88-game winning streak in 1974."
Compiled with more than 40 hours of interviews with Coach Wooden, learn about the man behind the coach. Click the Book to read the players telling their stories in their own words. This is the book that UCLA Athletic Director J.D. Morgan tried to ban.
Click the book to read the first chapter and for ordering information.
---
Motherhood (0/10)
by Tony Medley
Run Time 90 minutes
Not for children.
After one minute I told my guest that this movie had one of the worst openings to a movie I had ever seen, which consist of several continuous scenes of a mother getting out of bed and walking through her crummy apartment with several shots from different angles, all avoiding her face. Why? Is Uma Thurman that ugly? Or is it some feminist statement right at the outset that in the opinion of this film, women who become full time mothers surrender their personalities and individuality? Whatever their message, this is clumsy, awkward, maladroit, graceless, and inept. It is poorly written, ill-conceived, and amateurish.
It's not a chick flick, although it is made entirely by women. A woman Katherine Dieckman, wrote and directed it, women are the main characters, Uma Thurman and Minnie Driver being the leads, and women, Rachel Cohen and Jane Edelbaum produced it. With a POV that will appeal to feminists, it is demeaning to full time motherhood. All the mothers are shown as incredibly stupid.
The film is filled with slice of life incidents intended to make points about ordinary things that can drive people crazy. Unfortunately, the incidents are so contrived, it only casts aspersions on the entire population of New York City. Worse, they are created and presented in such an amateurish way that the filmmakers, who obviously intend for Eliza to be sympathetic, instead have her come across as equally, if not primarily, at fault, and an egocentric, selfish jerk. But Dieckman and Cohen and Edelbaum apparently think these incidents a great way to poke fun at modern life, even though most are completely out of the norm.
Full time mothers have the toughest job in our society, and the most important. They work all day with children who, naturally, have a childish intellect. Then when their husbands come home, often they are unappreciated. They thirst for some intelligent conversation with an adult, but often the husband is too tired, or not interested.
But being a mother can, and should, be wonderfully rewarding. Mothers shape their children's lives and how they look at things. It is a blessing to be a mother, despite all the work and frustrations. A good, sympathetic comedic movie could be made about full time mothers, a movie that praises what they go through and what they accomplish. This isn't it. According to this, full time motherhood is just hell and there is no reward. This says more about the people who made the film than it does about full time motherhood.
This year continues to produce more truly horrible films than any since I've been reviewing movies. "Motherhood" is at the top of the crummy list.
top