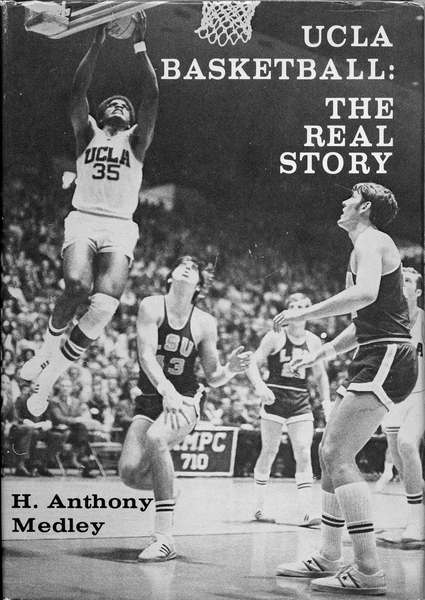 Out of print for more than 30 years, now available for the first time as an eBook, this is the controversial story of John Wooden's first 25 years and first 8 NCAA Championships as UCLA Head Basketball Coach. Notre Dame Coach Digger Phelps said, "I used this book as an inspiration for the biggest win of my career when we ended UCLA's all-time 88-game winning streak in 1974."
Compiled with more than 40 hours of interviews with Coach Wooden, learn about the man behind the coach. Click the Book to read the players telling their stories in their own words. This is the book that UCLA Athletic Director J.D. Morgan tried to ban.
Click the book to read the first chapter and for ordering information.
---
Step Brothers (0/10)
by Tony Medley
If you go to this film expecting the worst you've ever seen, you won't be disappointed. If it looks idiotic in the trailer, it's worse in person. The ridiculous story is that Nancy Huff (Mary Steenburgen) and Robert Doback (Richard Jenkins) fall in love and get married. They bring into the marriage their 40-year-old sons, Brennan Huff (Ferrell, who also co-wrote the script with director Adam McKay) and Dale Doback (John C. Reilly). They have adolescent mentalities, enabled by their clueless, doting parents, and don't get along. Then they get along. Then they fight with their parents.
Perhaps the most damning part of the story is that both Ferrell and Reilly have "story by" credits. If that's not enough to keep you from this film, the producer is Judd Apatow.
These guys are on the Hollywood establishment lunatic left, so, not surprisingly, they open the film with one of President Bush's mangled quotes. It has nothing to do with the movie, but, hey, they want to appeal to critics, most of whom hate President Bush. Predictably, at my screening, which was all-media, the quote got the biggest laugh of the film.
Totally bereft of humor, an insult to the intelligence of anyone over the age of reason, reprehensibly crude, this is worse than stupid. It uses vulgar language to try to make jokes based mostly on excrement and genitalia, subjects which abound in Apatow-Ferrell films.
July 21, 2008