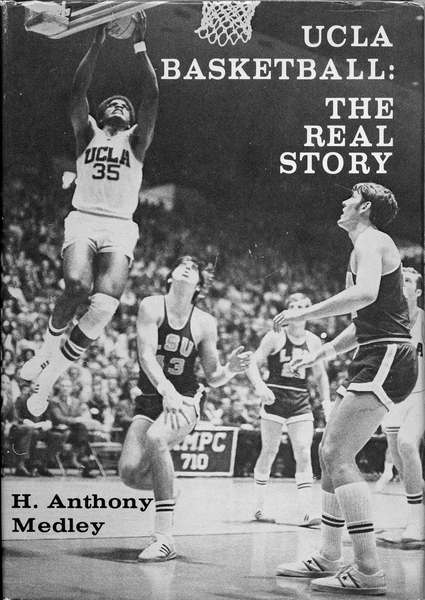 Out of print for more than 30 years, now available for the first time as an eBook, this is the controversial story of John Wooden's first 25 years and first 8 NCAA Championships as UCLA Head Basketball Coach. Notre Dame Coach Digger Phelps said, "I used this book as an inspiration for the biggest win of my career when we ended UCLA's all-time 88-game winning streak in 1974."
Compiled with more than 40 hours of interviews with Coach Wooden, learn about the man behind the coach. Click the Book to read the players telling their stories in their own words. This is the book that UCLA Athletic Director J.D. Morgan tried to ban.
---
Once (4/10)
by Tony Medley
With music that struggles to achieve mediocrity and a bland story of an unnamed street singer (Glen Hansard), this is a film in which the protagonists, struggling, marginally talented musicians, never have to face rejection. Even The Beatles were rejected. If world class talents like The Beatles faced rejection on the road upward, how is it believable that people creating such bland music as these wouldnít be constantly rejected? But in this, the guy goes from the street to recording his songs and then on into London, without ever hearing the word ďnoĒ except from girl.
The guy is a busker, singing on the street for donations, when an unnamed beautiful girl (Marketa Irglova), a Czech immigrant , hits on him out of nowhere. Heís not originally interested, but she persists and they strike up a friendship. She plays the piano. He plays the guitar and sings. They hang together and put together a band and a CD. Do they get together at the end? Does he end up like The Beatles? Does anybody care?
There is, however, a telling commentary on the inscrutability of the female psyche, at least from the male point of view. Girl hits on guy out of nowhere, and perseveres in face of an initial rebuff. She goes up to his apartment, but then is horribly offended when he politely asks if she wants to stay for breakfast, as it were. Any normal male who is pursued by a lovely young woman would believe that if he didnít make a move she would be offended, and would hardly ever think that his polite advances would be so severely rebuked, especially after she followed him into his abode. She could have rejected him with consideration for his feelings, instead of trying to make him feel guilty for making a proposal she seemed to be soliciting. What do women want, anyway?
Another problem is the thick Irish brogue, which is often indecipherable. I kept having to ask, ďWhat did s/he say?Ē Subtitles would have been a welcome addition.
What makes this film dismal is the dirge-like music thatís thrust upon us. I estimate that half the 85-minute running time is Hansard singing slow, beatless, non-melodic mournful songs. Why is it that directors who can work with great music, like that of Edith Piaf and Johnny Cash, ignore it for the story while directors with poor music, like here, make us listen to every beat?
John Carney, who wrote and directed, is lucky heís got two attractive actors like Irglova and Hansard. Itís his misfortune that their music (Irglova and Hansard apparently wrote the songs they perform) isnít Simon & Garfunkel.
This might have been a sweet love story, but it isnít. Itís a concert around a weak story and script. I donít know why this film has gotten such a terrific buzz. So far critics have loved it. I missed the screening, so saw it in a theater with paying customers and when it finally ended, those in the audience couldnít wait to exit. There wonít be much buzz from my audience, and it was in a large theater with what I estimate at 90% of the seats filled.
May 27, 2007